Water damage could be one of the most dreaded things a homeowner can face. Whether it comes from a slow leak, flood, burst pipe or another source, water can do damage quickly. As such, it's important to be able to separate what's true from common misunderstandings, including knowing when and how to get a mold inspection. At Dry Out Restorations, we want you to be armed with facts so you can better protect your biggest investment – your home.
Myth: Water Will Dry and Everything Will Be OK
If only this were true. Just because things look dry after a water event doesn't mean they are or that everything is as it was before the event. There's often a lot going on under the surfaces of our house.
A floor may look dry, but underneath the floorboards could be damp, which could lead to mold and eventually rot. The same is true of walls. If drywall, studs and insulation get wet, you may not be able to tell just by looking at or touching your wall. If you've had an event such as flooding or a burst pipe, it always a good idea to give us a call to check things out and remediate where necessary.
Myth: You Don't Have to Be in a Rush to Repair Water Damage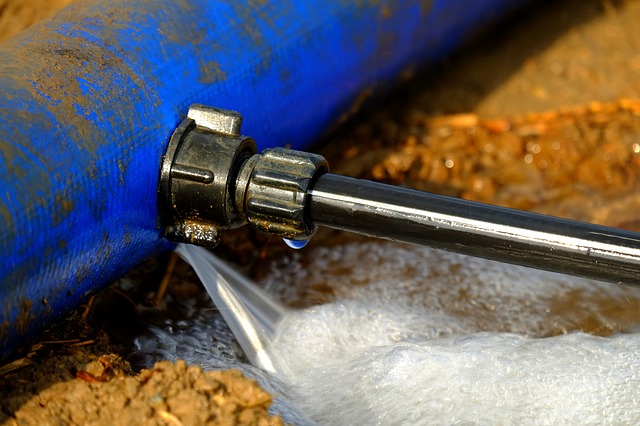 Image by Holger Schué from Pixabay
We know it's not any fun to be forced to think about repairing damage quickly, but the longer you leave an area potentially damp or wet, the more likely it is that worse or irreparable damage will be done. Call your insurance company and us on the same day if possible.
The sooner we start remediation, the better your chance of a favorable outcome. We're happy to do a mold assessment if you're seeing mold or if there's a mildew odor. The sooner you dry out a damaged area, the less likely you are to have a mold issue.
Myth: Clean Water Won't Cause Mold
If you've had a pipe burst, an appliance malfunction or other indoor water issues, you might think that because the water is clean, you won't get mold. Unfortunately, that's just not true. Mold isn't caused by spores in the water; it's caused by spores that occur naturally in the air. Any time we're outside, we come in contact with microscopic mold spores that we bring home. We don't notice until they come in contact with water. If they're not removed immediately, they will form a colony, and those colonies can jump and spread.
Any kind of water damage is a mold hazard. It's important to thoroughly dry the area, even the parts you can't see, before mold spores have an opportunity to take root on a damp area. If you suspect you have mold, we can do a mold inspection. We'll get the results back in 24 to 48 hours. If mold is detected, we can move forward with a mold remediation plan. At Dry Out Restorations, we are licensed and certified in mold remediation and prevention so you know you'll have the work done right, the first time.
Myth: If One Room Has Mold, the Whole House Does
If you call us and we catch the mold in time, we can stop it dead in its tracks and isolate it. There's no reason, once caught, for mold to spread. We'll do a thorough assessment so you understand where the mold is and how we'll be handling it.
Call the Professionals
If you've had any kind of water damage, call us right away. We offer emergency services so you don't have to wait until Monday for help with the pipe that burst on a Friday afternoon. Call us at 305-285-0030 or contact us here with any questions you have.
Share: